You can make soft and spongy gulab jamun without khoya.
The classic pillowy gulab jamun is enough to leave our sweet cravings satisfied. Gulan jamun is the one of the oldest and the most popular Indian desserts we have relished growing up. Be it a wedding celebration or a religious ceremony, gulab jamun is the most preferred sweet of all times. Fried khoya and flour balls dunked in dense sugar syrup just fill our mouth with sweetness and our heart with joy. All thanks to khoya, it is smooth and creamy too. There's no doubt that khoya or mawa is the star ingredient of gulab jamun, but it's not an indispensable part of the cooking process.
Yes, all of you wanting to make gulab jamun at home during lockdown but are not able to find khoya anywhere, we have a solution for you. We dug out a recipe of gulab jamun that can be made with milk power instead of khoya. You can easily get milk powder from your local grocery store and even online market stores. So, don't wait for the lockdown to get over to enjoy those melt-in-mouth gulab jamun dripping with sweetness. Make them at home right away without the requirement of khoya.
(Also Read: How To Make Halwai-Style Gulab Jamuns At Home )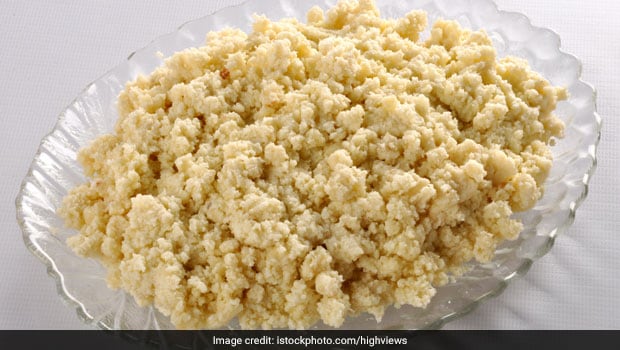 Here's The Step-By-Step Recipe Of Gulab Jamun Without Khoya:
Servings – 5-6 gulab jamuns
Ingredients –
1 tbsp milk
3 tbsp milk powder
Half cup sugar
Half tbsp. maida (all-purpose flour)
Half teaspoon cardamom powder
1 cup water
A pinch of baking soda
Half tbsp. ghee
Method –
Step 1- Make sugar syrup by boiling sugar and cardamom powder in 1 cup water. Add more water, if required. Boil on medium flame till it attains a thick syrupy texture.
Step 2 – Combine maida, baking soda and milk powder in a bowl. Mix well.
Step 3 – Add half tbsp. ghee and mix.
Step 4 – Now add milk and mix again.
Step 5 – Knead a light dough of the mixture. Make sure the dough is light and soft.
Step 6 – Grease your palms with oil and divide the dough into small balls.
Step 7 – Deep fry the gulab jamuns till they turn golden brown and dip them in the sugar syrup.
If you keep the gulab jamuns dipped in sugar syrup for a couple of hours before serving, you'll get moist and squishy gulab jamun as they would have absorbed the syrup properly. Follow this recipe and enjoy your lockdown dessert of yummy homemade gulab jamun.
 
About Neha GroverLove for reading roused her writing instincts. Neha is guilty of having a deep-set fixation with anything caffeinated. When she is not pouring out her nest of thoughts onto the screen, you can see her reading while sipping on coffee.