For chicken lovers, any dish is good enough if it has a few juicy chunks of chicken. If you too identify as a true chicken fan, you would definitely understand the pain of going to a well-to-do restaurant and not finding your favourite chicken dish in the menu. Now that we are all under a nationwide lockdown, it is not even possible to go to restaurants to relish your favourites. So are you sitting back at home sulking, or taking charge of your kitchen and rustling up some exciting treats? The latter definitely sounds like a more interesting idea to us.
Cooking at home can be super fun, and if you know you are making your beloved delicacy, you are even more focused on doing a good job. Here are some of your most favourite chicken dishes of all times. Don the apron and get started!
5 Restaurant-Style Chicken Recipes:
1. Chicken Tikka
Smoky on the outside and succulent inside, chicken tikka is one appetiser that could make us grin at any point of the day. It is served with fresh mint chutney with the side of sliced onions and lemon. You do not even need tandoor to make this chicken tikka at home, here's the stellar recipe!
2. Butter Chicken
You saw this coming, didn't you? Butter chicken is a crown jewel of every North Indian restaurant, and you would be surprised to know how easy it is to make at home. Juicy chicken pieces doused in a cream and tomato based gravy. There, we saw you slurping!
Also Read:The History of Butter Chicken, Indian Cuisine's Most Loved Curry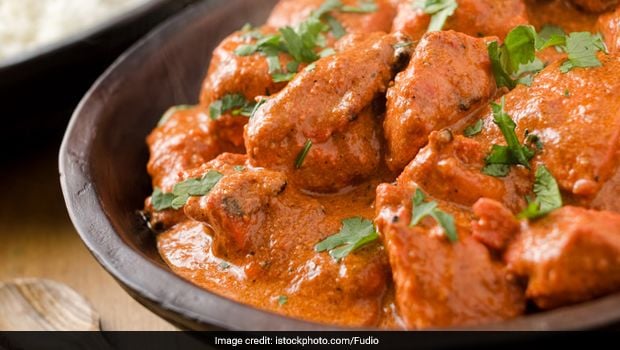 3. Chicken Manchurian
Possibly one of the most iconic Indo-Chinese dishes. Bite-sized bits of chicken tossed in scintillating gravy. Part sour and part chilly, this chicken Manchurian is a hit with everyone.
4. Chicken Pasta
Spicy tomato sauce, chicken chunks, aromatic herbs, penne (pasta) and a generous dash of cheese packs a combination that spells indulgence. This saucy pasta is perhaps the quickest recipe in our list and a must-try.
Also Read: 27 Best Indian Chicken Recipes | Easy Chicken Recipes
5. Chicken Chettinad
The South-Indian curry has fans across home and abroad. The eclectic fare is made with authentic chettinad paste and brims with goodness of coconut and onions. You can pair this with piping hot rice or appams.
Try these recipes at home and let us know which recipes you enjoyed the best. Make sure you use fresh ingredients. Wash your chicken well, and cook them thoroughly.
About Sushmita SenguptaSharing a strong penchant for food, Sushmita loves all things good, cheesy and greasy. Her other favourite pastime activities other than discussing food includes, reading, watching movies and binge-watching TV shows.