Add tandoori flavour in food easily with these tips.
As the weather takes a sharp turn towards colder temperatures that the beautiful rains bring, we crave for everything warm, including warm teas and warm foods. It is the perfect time to fire up the grill sitting idle in your backyard for months and host a barbeque get-together with family and friends. But, not all of us have large gardens with ample space to fit in a tandoor — but that doesn't stop us from loving and craving for that earthy, smoky flavour in grilled foods. Tandoori tikkas, curries and kebabs give us a smoky punch in every bite and we simply love it. And, you don't really need a tandoor, oven or grill at home to get your foods the same flavour! Surprised? Well, it is true.
There are simpler, easier ways to add the same woody tandoori aroma and flavour during stove-top cooking. 
(Also Read: Interesting Hacks To Make Your Food Taste Better!)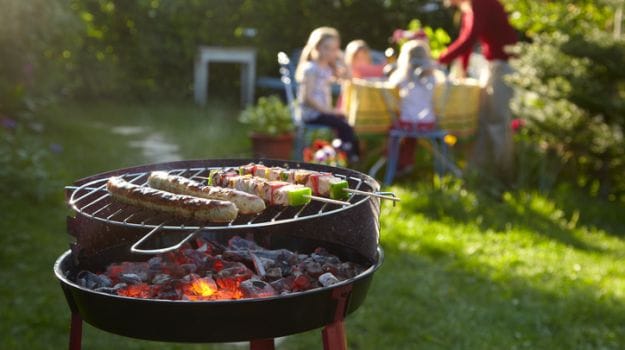 Here Are 5 Ways To Add Tandoori Flavour In Food
1. Smoked Salt
Simply replace your regular salt with smoked salt and you'll get barbecue-style food ready without putting in the extra effort. The best way to do so is by sprinkling the smoked salt over food after it is cooked.
2. Smoked Spices
Use smoked masalas to spice up and smoke up your meals. Smoked paprika is made with pimiento peppers that are sun-dried and smoked over the fire before being crushed into powdered form. Another option is to use black cardamom (moti elaichi) instead of green cardamom as black cardamom naturally packs in a smoky flavour.
(Also Read: How To Make Garlic Naan At Home Without Tandoor, Oven And Yeast)
3. Charcoal
This is the closest you can get to actual tandoor cooking. You can burn a small piece of charcoal on the stove and place it in a small bowl that can be put inside the bowl containing your cooked food. Cover with a lid to let your food suck in the smokiness of charcoal.
4. Earthen Pot
Our ancestors cooked all their food in earthen pots and enjoyed the tandoor-like taste in every meal. You can do the same by placing a small earthen pot or a broken piece of a large earthen pot or earthen plate on stove flame till it is well heated. Then pour ghee in it and put the pot in the bowl of food and cover for a few minutes.
5. Liquid Smoke
Liquid smoke is condensed hardwood smoke and is mostly used by bartenders to smoke alcoholic drinks. You can find edible liquid smoke and add it to your drinks and foods. It's that simple.
Don't mope over not having tandoor, grill or oven at home. Make heart-warming tandoori foods on the stove with these easy cooking hacks.
 
About Neha GroverLove for reading roused her writing instincts. Neha is guilty of having a deep-set fixation with anything caffeinated. When she is not pouring out her nest of thoughts onto the screen, you can see her reading while sipping on coffee.