A wholesome and hearty breakfast can change your life for good, and it has been proven time and again. We understand, not everyone has the luxury of time to whip up a delicious breakfast seven days a week, but that is no excuse to skip it altogether. Skipping breakfast may prove detrimental to your blood sugar, make you lethargic for first half your day, and make you munch in a little extra during lunch time, which may lead to calorie overload and eventually lead to weight gain. A healthy breakfast helps kick-start our metabolism, and a faster metabolism is linked to sustainable weight loss. Therefore, if you are looking to shed some extra kilos, having your breakfast and not skipping it is perhaps a more viable idea. And while you are at it, you may also like to include more protein in your morning meal. Protein helps induce satiety and build muscle, both of which are crucial components of healthy weight-loss. We have 5 idli recipes that are not only yummy but also loaded with protein.
5 High Protein Idli Recipes For A Power-Packed Breakfast:
1. Oats Idli
Oats pack the goodness of both fibre and protein, which is what makes it a breakfast favourite. This idli is proof of its versatility. Pair it with any chutney or dip of your choice.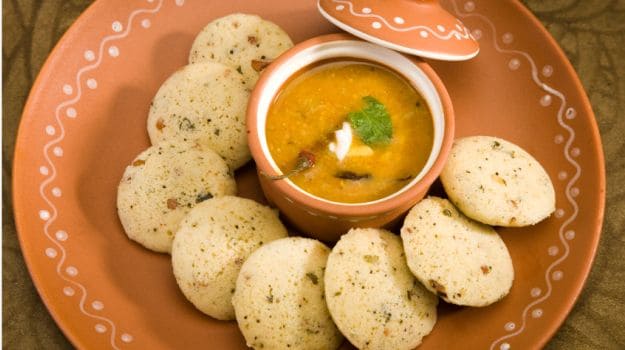 2. Ragi Idli
The wonder millet ragi is ideal for those on a gluten-free diet. It also happens to be a decent source of fibre, iron and protein. With this easy recipe you can use the superfood to make some yummy idlis.
3. Moong Dal Idli
One of India's most beloved lentils, moong is also inarguably one of the most versatile ingredients we have in our pantry. Who knew it could be used to make soft and fluffy idlis as well! 
4. Daliya Idli
Let's admit it, we share a  love-hate relationship with Daliya. It is especially a task to make your little, fussy-eaters finish their bowl of Daliya. This ingenious recipe here is sure to be a hit across all ages.  
5. Stuffed Idli
This wholesome idli is nothing like you have ever had before. Chunky and loaded with healthy nuts, you can whip this up anytime of the day and it is bound to find takers.  
Try these recipes at home and let us know how you liked it in the comments section below!
About Sushmita SenguptaSharing a strong penchant for food, Sushmita loves all things good, cheesy and greasy. Her other favourite pastime activities other than discussing food includes, reading, watching movies and binge-watching TV shows.