Sustainable eating may become a viable practice in the long run.
The year 2020 marks an increasing inclination towards locally produced food. Gone are the days when we would rely on expensive imported food for good health practices. The emphasis nowadays is on the food that our forefathers used to eat which would provide maximum nutritional benefit. Local produce would not just be beneficial for our health, but will also make minimal negative impact on the environment. If a recent study is to be believed, this practice of sustainable eating is even more important in times of the COVID-19 pandemic.
Experts from Flinders University, Australia, suggest that in the midst of a global pandemic, sustainable eating is more important than ever for multiple reasons. Sustainable eating can provide farmers with vital income. In fact, growing your own vegetables and fruits can save money too while offering a range of other benefits such as reduced stress and anxiety. The process of getting local produce may have a positive impact on overall health and immunity.
(Also Read: Sustainable eating and living in Australia)
Locally grown ingredients such as Ramphal work better for health and immunity. 
The study by Flinders University is the culmination of almost a decade-long research into 'food literacy' and its effects on our food system. So, what exactly is food literacy all about? "Food system literacy is an opportunity for people to make better food choices that are good for their health as well as the environment and farmers," says Flinders University researcher, Associate Professor Kaye Mehta. The study suggests an increased emphasis on food literacy awareness and how much more can be done to improve our food supply and decisions. Professor Kaye Mehta, believes that it is important to look at food decisions holistically. "Food system literacy has not been a focus of food and nutrition education, in spite of growing public interest in sustainable eating," she says.
Professor Mehta explains that there are multiple factors influencing our dietary and food choices. "Our dietary choices are made within a complex, powerful and unsustainable food system, which contributes to rising problems of food insecurity, malnutrition, chronic disease, climate change, loss of biodiversity and unfair food trade practices," she says.
(Also Read: 5 Food Trends That Will Define 'New Normal' Post Covid-19)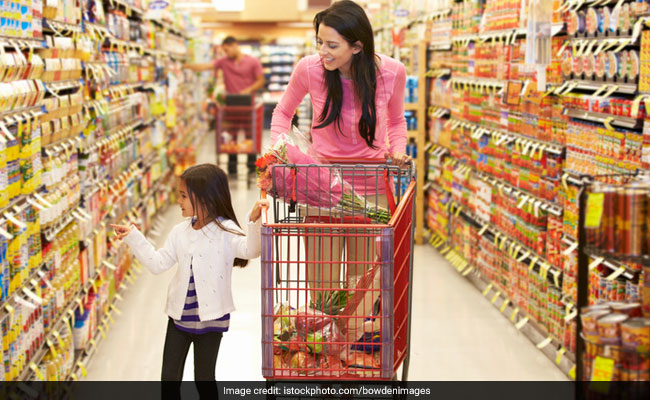 It is important to consider a number of factors while shopping for food. 
So, when we shop for food, we must consider food for not just their nutritional content, but also environmental stability. "At the supermarket and when you eat out, do you investigate where the food comes from? In an ideal world, the food supply would not only be healthy but also be environmentally and socially sustainable," Associate Professor Mehta says.
Thus, the bottom line is that we have to make food choices that are not just sustainable for us but also for the environment. "Food choices that help the environment will also be healthier because people will eat more locally-produced vegetables and fruits, less meat and less processed foods," says dietitian-nutritionist, associate professor Mehta.